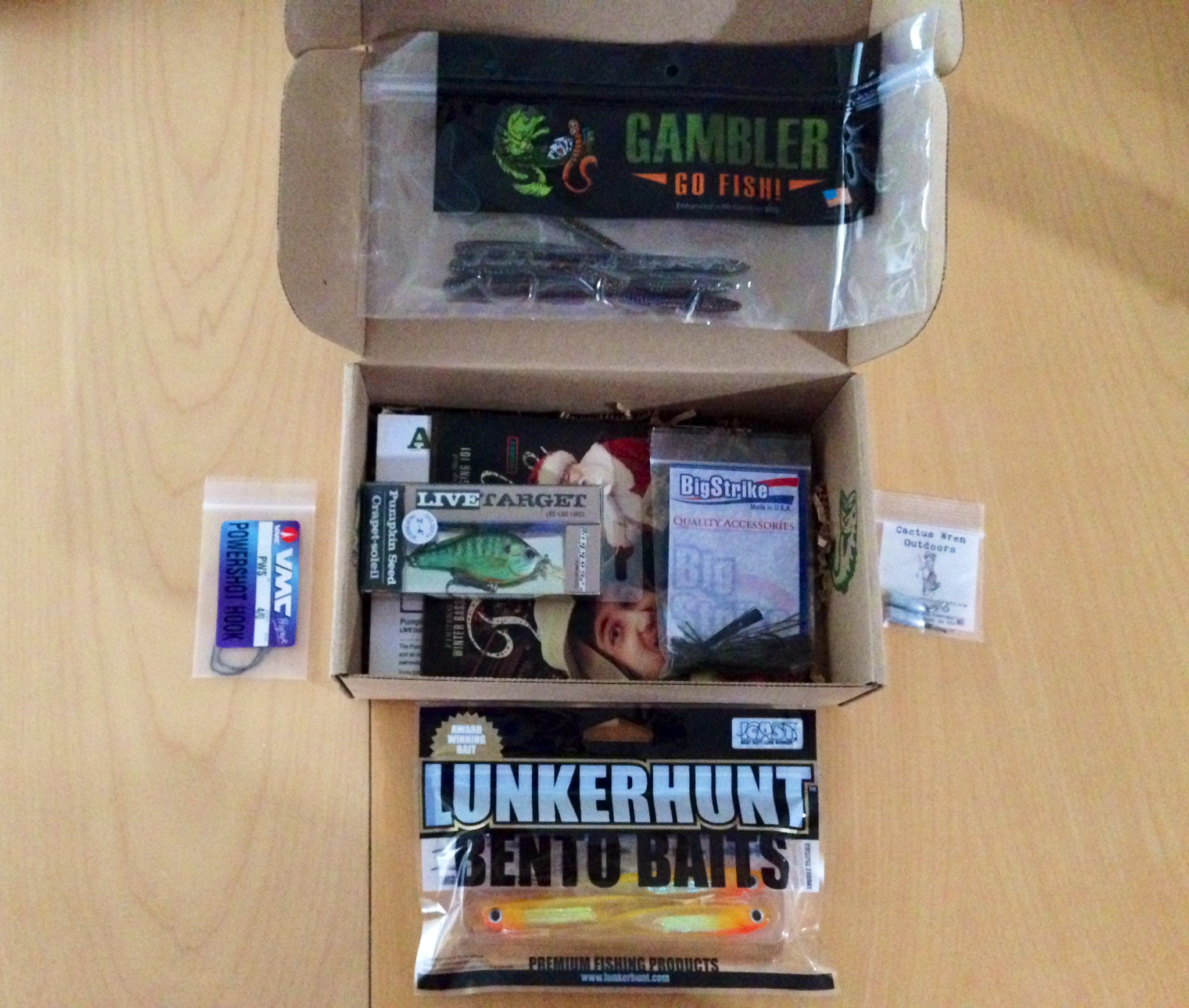 I recently received my Mystery Tackle Box for this month and just wanted to inform you guys on what was in the box. Below is a list of the things that I received (Prices are based on those of Tackle Warehouse) :
1. Live Target Pumpkinseed Squarebill Crankbait – $11.49
2. Big Strike Finesse Jig – $1.75
3. Lunkerhunt 3″ Bento Minnow (3 Pack) – $3.80
4. Gambler Lures 5″ Webo Worm (4 Pack) – $1.33
5. VMC Powershot Hook (2 Pack) – $2.10
6. Cactus Wren Outdoors Wren Drop Shot Weights (2 Pack) – $0.66
First Impressions: This is my first Mystery Tackle Box that I have received since I signed up for it and I have to say that I am very pleased with the December box. When I added up the prices of everything I found that they sent me $21.13 worth of gear, which is a lot compared to the $13.75 that I paid for the box. This leads me to believe that Mystery Tackle Box is a great deal and well worth signing up for. Along with this, the gear that they sent me is extremely relevant to the current conditions and it seems like they put a lot of thought into what goes into their boxes. I did notice that certain things such as worms, weights, and hooks only come in sampler packs, which is a little bit disappointing, but at the same time  it allows for them to add more variety to the box. All in all, I was extremely satisfied with the December Mystery Tackle Box and I look forward to giving these lures a try. I will give you guys an update once I get a chance to try out all of these lures.