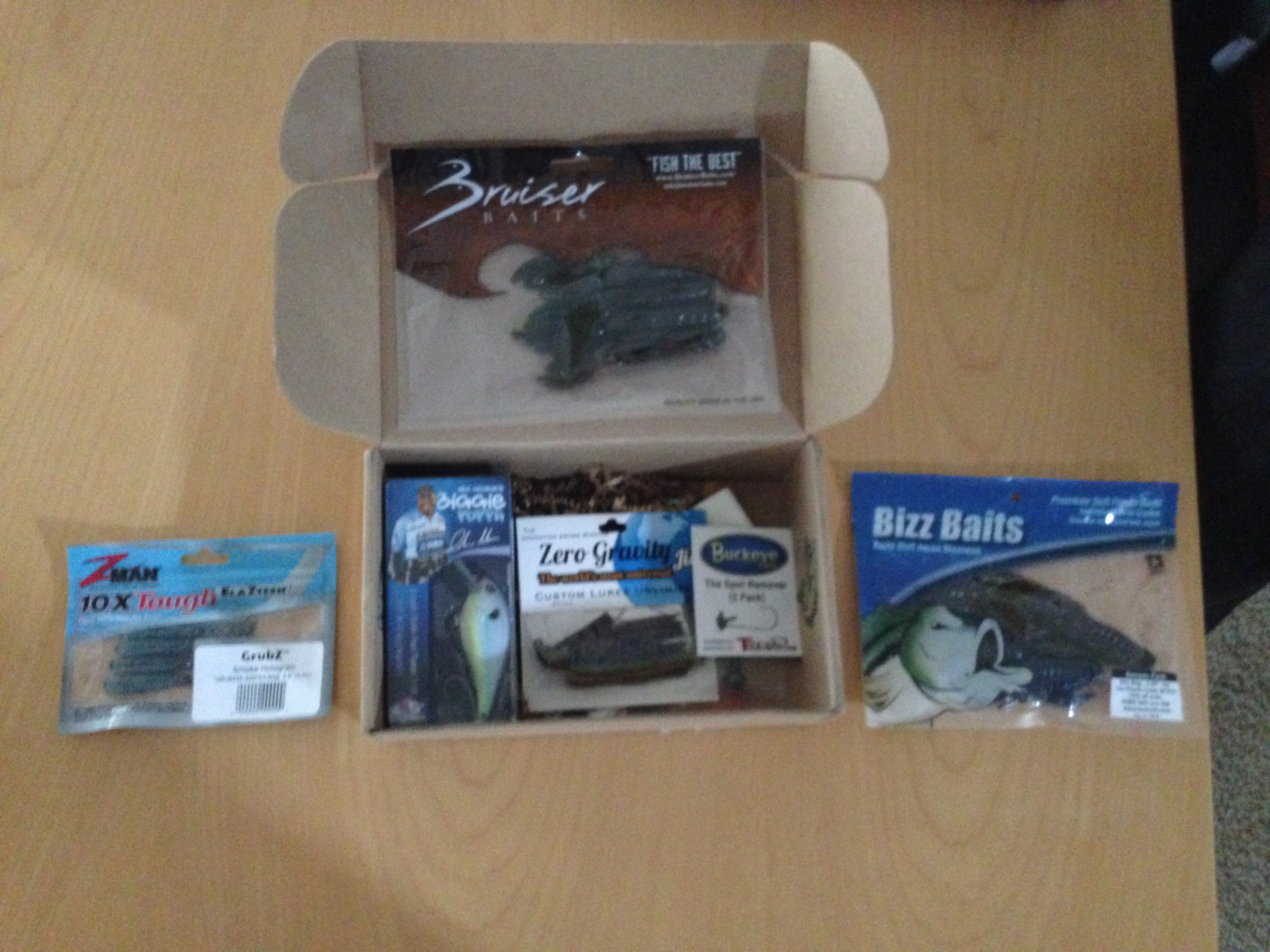 I just received my mystery tackle box for the month of January and am excited to share with you what I got. Below is a list of the things that I received (Prices are based on those of Tackle Warehouse) :
1. River2Sea Biggie Poppa Bumpin' Squarebill Crankbait in TW Sexy Shad Color – $4.67
2. Custom Lures Unlimited Zero Gravity Jig – $4.99
3. Buckeye Lures Spot Remover Hooks (2 Pack) – $1.80
4. Bizz Baits Bizz Bug (4 Pack) – $3.33
5. Bruiser Baits Crazy Craw (4 Pack) – $1.50
6. Z-man GrubZ (4 Pack) – $2.66
First Impressions: After getting a great value in the December Mystery Tackle Box, I have to say that I was a little disappointed with the January one. While the December box had a total of $21.13 of gear in it, the January gear only totaled to $18.95. However, this is still much greater than the price of $13.75 a month that I am paying for the subscription, so I can't complain too much. I do have to say that I was very pleased with the colors that they sent me because all of them are colors that work in the lakes around me (Green Pumpkin, Black and Blue, Sexy Shad, and Bluegill), which shows me that there is some thought that goes into these boxes. All of these lures would be effective during the winter months, but the lure that I am most excited about in this box is the Zero Gravity Jig because I have never seen a jig so bulky that falls at such a slow rate. This should work great for the winter months and I look forward to trying this, along with the rest of the baits, out on the water!