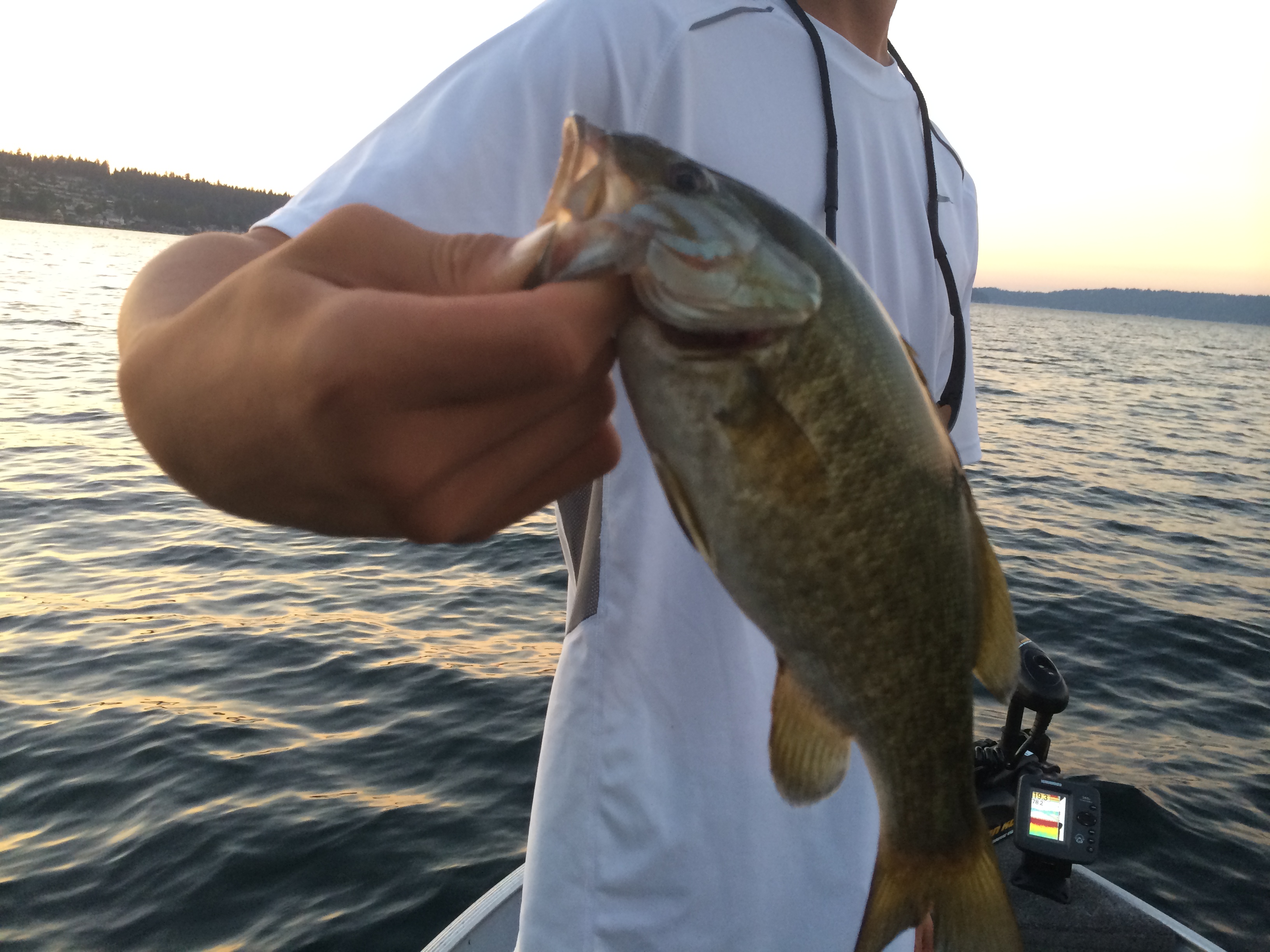 August 10, 2014
Fishing Time: 6:30 p.m. – 8:30 p.m.
Rating: 2
Weather Conditions: Sunny with blue skies
Bait: Drop Shot with Baby Bass Roboworm and Quick Drop 1/4 ounce weight
Rod: G-Loomis GX2 Jig and Worm
Reel: Quantum Catalyst PT
 Line: 8-pound Sunline Super Sniper FC
Total Bass Caught: 1
Final Weigh in Weight: 1.00 pounds
I decided last minute to head out to the lake to go fishing, so I didn't get out there until 6:30. This didn't give me much time to go fishing since the launch closes at 9:00. Since I didn't have much success last time fishing the docks, I decided to go straight to the sunken forest and give it a try because it is deeper. I fished there for about an hour, but couldn't get anything besides a big perch, so I decided to fish the docks around the sunken forest and see what I could get. I missed a few hook ups, but didn't get a whole lot of bites. It wasn't until 8:15 that I was able to land a decent 1 pound smallmouth bass. I fished for 15 more minutes, but couldn't get anything else, so I decided to head in and call it a day.
Observations: The water was about 77-78 degrees, which is about the average temperature for Lake Sammamish at this time of year. I have to say that the bass are a little bit confusing right now and I will have to see next time if I can find them. The one bass that I did catch was caught in 16 feet of water, which is a little bit shallower than normal, so I would suggest trying deeper docks.